Jessica Richardson | Staff Writer
During the Choral Department's Christmas show week, sophomore Kirsten (KiKi) White prepares to perform with, and help lead, two different choirs.
"During Christmas show, it can be a little stressful, but still very fun," White said. "Being in the two choirs means I get to do what I love more which is perform."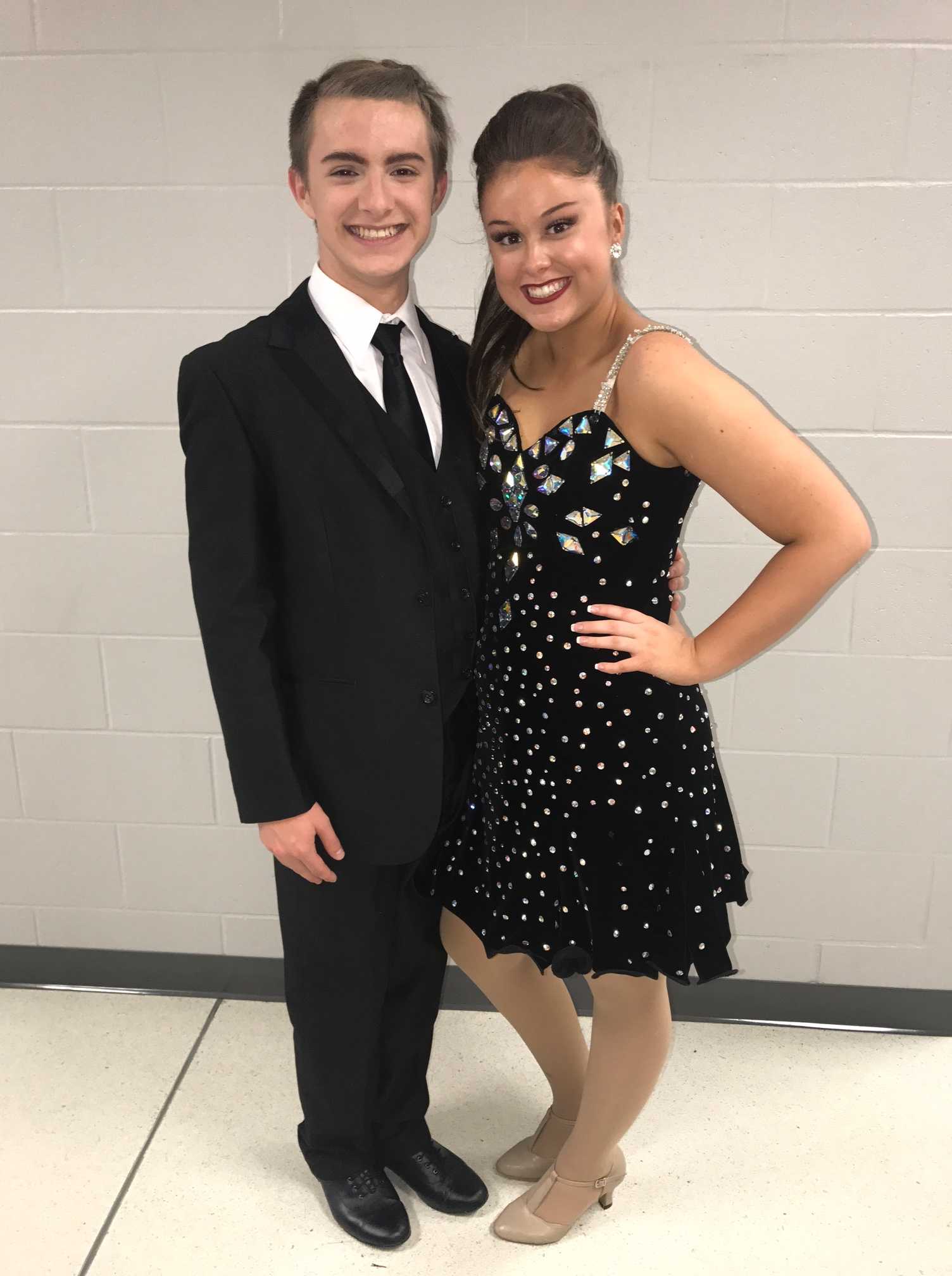 White has been in dance for 13 years and was more than ready to move up to the all-girls varsity choir, the Debtones this year. After being dance captain in Accents (the JV all girls choir) her freshman year, White became a junior dance captain in Debtones with dance captain, senior Kaitlyn Siemons.
Though White was placed in a varsity choir, she decided to double-up by being in Accents AND in Debtones.
"I love being in Debs because it is my first year in a varsity choir, but I love being in Accents because the new members to show choir see me as a role model and I almost always have an answer to their questions," White stated.
White is also currently Accents company manager and dance captain.
"Being dance captain is a great experience," White said. "The girls look to me and ask questions if they're ever confused. This makes it a great experience because I know I'm helping someone else out."
Debtones has been working on their Christmas show since show choir boot camp over the summer.
"I feel that I have worked very hard to get prepared for the show," White said. "The Accents come to class ready to work and listen every time. In Debs, we have been working on Christmas songs since July. Spending so many months on the same songs may seem like it would get annoying but that's never the case. We are always focused and making new corrections!"
White has been running back and forth between both choirs during the rehearsals to make all the cues and dress changes.
"During class, the stress level is very low, but when we get to after-school rehearsal I have to make sure I'm splitting my time evenly between two choirs," White said. "This can be stressful because I am often switching between the two groups, and Accents is typically waiting for my cue to go backstage."
Though it may be tough to remember all the choreography and notes in each choir, there are many advantages to being involved in two different choirs.
"I feel that the benefits of being in both choirs are that I learn different lessons from both Mrs. Dice and Mr. Norman," White said. "Their teaching styles are unique in a way that you are always learning life lessons while still learning about music every day."
Whether learning lessons as a leader or a participant, as a rookie or as a veteran, White has found her niche in the choir department.