Fall sports athletes complete baseline concussion testing
The dangers of concussions are well known, but athletes at CG go through baseline testing every other year to prevent serious injury. 
The testing is completed through Impact Test Online, an appropriately named survey of basic motor, memory and various other brain functions. The test provides baseline data for athletes so that if they sustain a concussion, a doctor or trainer can compare their before/after results.
Jess Schaber, the assistant athletic trainer, administered tests for volleyball players before the start of their season. Schaber said she finds the testing useful.
"If any athletes do sustain a concussion, this is a way for us and doctors to make sure they are back to their normal selves," Schaber said.
Baseline testing began before school started with the football team. All freshmen, juniors and new players must complete it. This keeps an athlete's "baseline" test score updated in order to more accurately determine when they have fully recovered after a concussion.
Schaber said that the test was "very beneficial."  She explained that "it helps to go off of an individual's baseline rather than the national average."
The test checks factors such as brain functions and reflexes rather than simply asking about physical symptoms. By comparing the baseline and post-concussion test, it can be determined whether or not an athlete has fully recovered. This means players can get back to what they love when they're truly ready, not just when they think they are.
"I'd like people to understand that concussions aren't just about the symptoms. There is more going on in the brain than how a person feels," said Schaber. "This is one way to show what's really going on."
About the Writer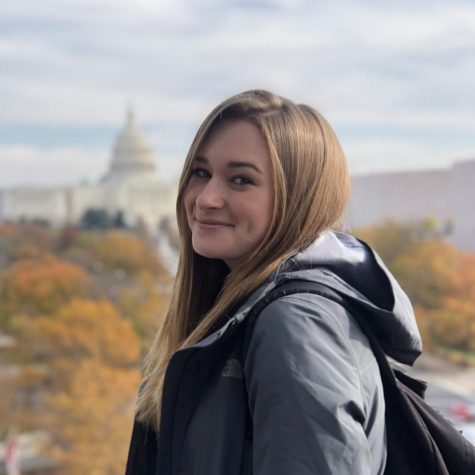 Olivia Oliver, News Editor
Senior Olivia Oliver has been on staff for two years. She started her Publications career sophomore year when she helped create short documentaries for...