College App Day will be Sept. 4 for seniors
Hang on for a minute...we're trying to find some more stories you might like.
On September 4, the Guidance Office will host the second annual College Application Day in the MediaCenter from 8 a.m. to 7 p.m. The event will give seniors the opportunity to apply to up to 10 colleges, some of which are offering same-day acceptance. 

"People really need to understand that a face-to-face interaction with a college rep is worth more than anyone really knows," said Guidance Counselor Meaghan Krukemeier. 

.

More than 10 college will be there. Some of these colleges will be providing financial aid information like last year, as well as possible scholarship money.

"UIndy came with financial aid packages for the students [last year] already ready, and they offered the seniors $1 million in scholarships that day," said Krukemeier. "That is an enormous number." 

In addition to the large amount of scholarship money given, $13,000 in application fees were waived for many of the 410 applications processed. A grand total of 212 applications were accepted on College App Day, while 195 were processed the same way an online application would in regards to fees, acceptance and the timing of a response back. 

Even if students don't get accepted, College App Day still matters for seniors. They can get advice on what they should work on in order to improve their chances of admission.

"If you have taken your SAT or ACT and your score is not quite high enough, they'll [say to you], 'You need to get this score in order to be admissible to our school. They'll also tell you about your GPA or if you are missing a certain class you'll need for your major," said Krukemeier. "They'll be able to tell you all the nuts and bolts of what that school needs and what your major needs."

In order to cash in on this opportunity, seniors can sign up for specific time slots to meet with colleges using this google form sent out earlier in the week. It is recommended that seniors schedule these meetings during their study hall, STAR or after school.

If a student cannot schedule a meeting during those time period, the Guidance Office will be issuing passes in order to exempt students from class. However, Krukemeier said that seniors "will be responsible for any missed work you have that day."

Transcripts will be provided on site, but students should bring their iPad and an open mind. The meetings will be similar to an interview, but Krukemeier says to not let this deter any nervous seniors.

"[It's scary] exposing yourself, putting yourself out there and having them go through your transcript. I know it's intimidating to let people look into your grades and let them see," said Krukemeier. "But they're truly trying to help you the best that they can and they're trying to make you the best student on paper to be able to move forward."
About the Contributors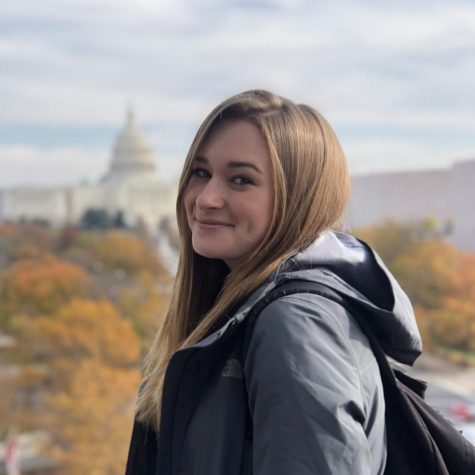 Olivia Oliver, News Editor
Senior Olivia Oliver has been on staff for two years. She started her Publications career sophomore year when she helped create short documentaries for...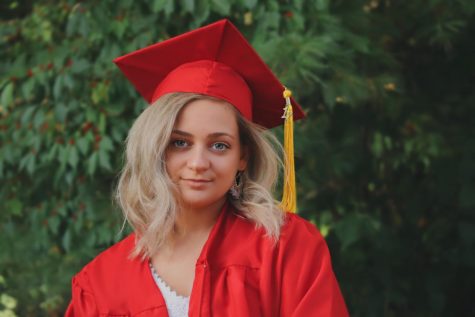 Claire Conder, Staff Writer
Senior Claire Conder has been on staff for 2 years. She started her Publications career junior year when Melissa Warner strongly encouraged her to join...