Girls Golf Looks to Win Sectionals for 6th Year in a Row
Today at 10:20 a.m., the No. 10 girls golf team will be competing in the sectional tournament at the Legends. At last year's sectional, Center Grove barely finished ahead of Franklin Community, relying on the fifth golfer's score to decide the tie-break.
"It was really close last year," sophomore Lanie DeHaven said. "We tied score-wise, but our fifth player's score beat the other team's fifth player's score so we ended up winning."
This season, the team has only lost one dual match and finished first place in the county tournament, reclaiming the title after a loss to Franklin Community last year. However, the team agrees that winning sectionals is just as important as that past match. 
"This match will build momentum for the bigger upcoming matches, like regionals.  Our key to success this match will be our mindset throughout the tournament. We really need to stay positive throughout it all and to not spend so much time worrying about the little things," junior Lauren Pagel said. "We're going to try and just stay focused on the bigger picture: winning. Our biggest competitor this year, and the previous few, has been Franklin Community. We've gotten to know the girls we play with a lot, so we know their strengths and weaknesses around the golf course. That way, we now where and what we can beat them on. "
Franklin Community is led by Ellie Beavins, Ava Ray and Olivia Parramore, a trio that helped Franklin narrowly defeat Center Grove by one stroke earlier this season in a three-way match with Columbus North. However, senior Hope Davis is hoping familiarity with Franklin will lead to team success today.
"One thing we try to do is keep a good mental attitude. We're going to try and keep our composure throughout the matches," Davis said. "We've played with teams like Franklin often so we're familiar with their weak spots. Their team gets frustrated easily and causes them to melt down. Our team is more mentally stable; we all encourage each other and tell each other to move on if anything goes wrong. We've already put in countless hours on the course, range, and putting green, so it's all going to show."
About the Contributor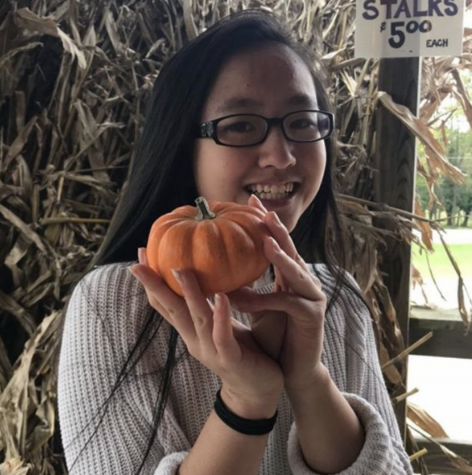 Amanda Zheng, Feature Writer
Sophomore Amanda Zheng has been on staff since the start of last year. She started her Publications career freshman year when she wrote a website preview...