Football returns home for Homecoming match-up with Pike
After two weeks on the road, the football team returns home tonight to take on Pike, kicking off Homecoming weekend. Although the Trojans were able to defeat the Red Devils on their own turf 51-30 last season, the team isn't allowing that to make them too comfortable. 
"Last year has no effect on our mindsets. Both rosters are extremely different, with new faces all around the field. Pike is a really good team, so we just have to stay humble," senior running back Jalen Goines said. 
Pike is a physical team, with a strong passing game and a defensive end, Kyran Montgomery, who has multiple offers from Division I colleges; however, junior safety Brayton Spetter believes Center Grove can get the job done using more than just physicality and talent. 
"I think we're more disciplined and our football IQ is higher. So if nothing else, we're capable of beating them with our brains," Spetter said. 
Despite a current record of 2-4, the Trojans plan to turn things around tonight and learn from their losses.
"We are a young team and we're still learning, so we know we can improve greatly. We are aware that each of us needs to be all in to be great," junior cornerback Matt Soderdahl said. "We've lost most of our games by few points and we know we could've beat those teams if we hadn't made the small mistakes." 
Soderdahl says the team can win if they maintain their composure throughout the game.
"We need to focus on not making stupid mistakes, like allowing deep passes and turnovers on offense," Soderdahl said. "I also think being overconfident and overhyped can get us ahead of ourselves and be bad, so if we can stay calm and keep our heads in the game, we can win."
The team has had to overcome several obstacles this season, including a number of unexpected injuries and close games that didn't go their way. However, Goines and junior wide receiver Trent Veith believe these events have brought their team closer together. 
"With many injuries, young guys have had to step up and they've all worked really hard to not let us down," Veith said. "It also creates some leadership in the older guys because we have to lift them up and set an example for them."
"Every day I see it more and more," Goines said. "It's crazy how far we've come together. We started off individualized, and now we're more as one."
About the Contributor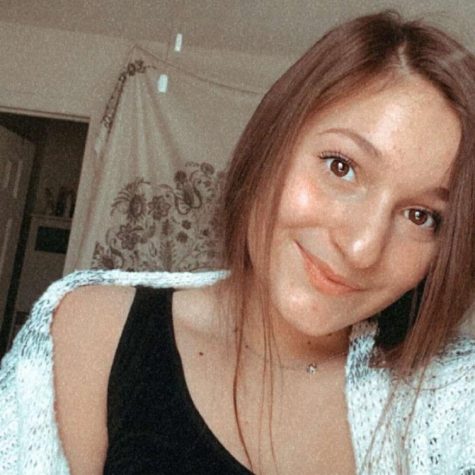 Mya Jones, Sports Commentator
Mya Jones has been on staff for one year. She started her Publications career junior year when she was encouraged by Mrs. Tedrow because she has a strength...