Freshman pursues competitive figure skating
Sophomore Emma Wheatley enjoys competitive figure skating in the Sycamore Ice Skating Club at Perry Park.
"I started skating when I was four or five for a couple seasons, but I quit because it made my feet too cold," Wheatley said. "I started again when I was around ten because my younger sister started skating and doing competitions, and I wanted to do it too."
Wheatley's mom put her in ice skating when she was little, but she quickly realized it was something she really wanted to pursue.
"I knew I wanted to continue skating when I realized it just gets more fun as it gets more challenging," Wheatley said. "It's kind of an escape from the reality of school and stress."
While at a lesson, Wheatley practiced a spin  called the "camel sit back scratch" combination. Mastering this spin led her to realize that she was better at spinning than jumping. Therefore, she is always trying to learn more spins. 
"I'm inspired by Mirai Nagasu, who is one of the only American women to land a triple axel in a competition," Wheatley said.
Seeing women that she is inspired by in the Olympics has always led Wheatley to want to become a better figure skater, especially when she's competing with an ice skating routine and taking technique tests. 
"What I enjoy most about skating is that it isn't like any other sport," Wheatley said. "You are also in control of what you do and when you do it."
About the Writer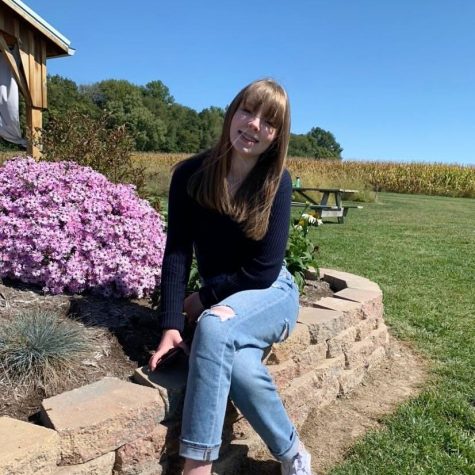 Allison Erickson, Staff Writer
Sophomore Allison Erickson has been on staff for a year, and this will be her second year. She started her Publications career freshman year by writing...