Feb. 10-14
General
Club Picture Day will take place on Friday, Feb. 14.
Next Week will be Spirit Week starting on Tuesday, Feb. 18. The schedule is as following:
Monday: President's Day (No School)
Tuesday: PJ Day
Wednesday: Tie-Dye Day
Thursday: Class Color Day
Freshmen: Gray
Sophomores: Black
Juniors: White
Seniors: Red
Friday: Jersey Day
---
Several new scholarships have been added to Naviance for Seniors. Make sure to login and continue applying.
Indiana Endodontics Healthcare has a job opening in their Front Office for newly graduating/graduated students. It is full time, 4 days per week. Anyone interested would need to be detail oriented, hard working, willing to learn new things and have an upbeat positive attitude. The position benefits include: hourly pay with 401k and Health Insurance Benefits. Please email resumes to [email protected]
Additional Guidance News and Opportunities include volunteer hours, grief counseling, and 21st Century Scholars information. See the Gallery below for more details.
---
Sports
Tuesday, Feb. 11
The Girls Diving Team will compete in Regionals @ Bloomington North at 6:00 p.m.
Friday Feb. 14
The Boys Basketball teams will face Lawrence Central at Home. Varsity plays at 6:00 p.m. and JV plays at 7:30 p.m. The game will include Best Buddies Night (CG vs LC), a cheer performance, a dance team performance, Pep Band, and the Ray Skillman Shoot-Out.
Saturday Feb. 15
The Girls Diving Team will compete in State Trials @ the IUPUI Natatorium at 9:00 a.m.
The Wrestling team will compete in the Semi-State Tournament @ Evansville Ford Center 10:00 a.m. (EST)
The Girls Diving Team will compete in State Finals @ IUPUI Natatorium at 1:00 p.m.
---
Mini Story:
Epilepsy Foundation Fundraiser, covered by Mario Faiman
Starting February 10 through February 14, Key Club will be selling paper hearts in the cafeteria during lunch to raise money for the Epilepsy Foundation Of Indiana.
"We are selling paper hearts for a dollar and then people who buy those paper hearts can write their name, a message or something along those lines," Hannah Bilsland '20 said. "Then we're going to put them on the wall."
All proceeds will go to the Epilepsy Foundation Of Indiana. Epilepsy Foundation's main goal is to lead the fight to overcome the challenges of living with epilepsy and to accelerate therapies to stop seizures, find cures, and save lives.
"We're holding this event because someone from the foundation reached out to us and asked if we would be able to do this and we thought this would be a great way to help," Bilsland said.
Recently, the Epilepsy Foundation Of Indiana has helped pass a bill that mandates training of school personnel on seizure first aid. 
"The donation drive is a great way for people at the high school level to support an important foundation that is bringing much-needed support for students," Bilsland said
Leave a Comment
About the Contributors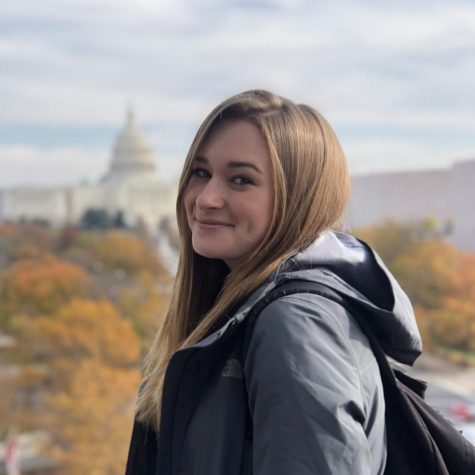 Olivia Oliver, News Editor
Senior Olivia Oliver has been on staff for two years. She started her Publications career sophomore year when she helped create short documentaries for...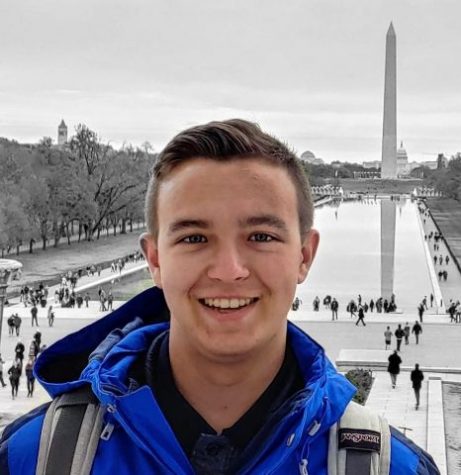 Mario Faiman, Business Manager
Junior Mario Faiman has been on staff for 2 years. He started his Publications career sophomore year by making CG Discovers videos and designing news magazine...