Club Picture Day to take place Friday, Feb. 14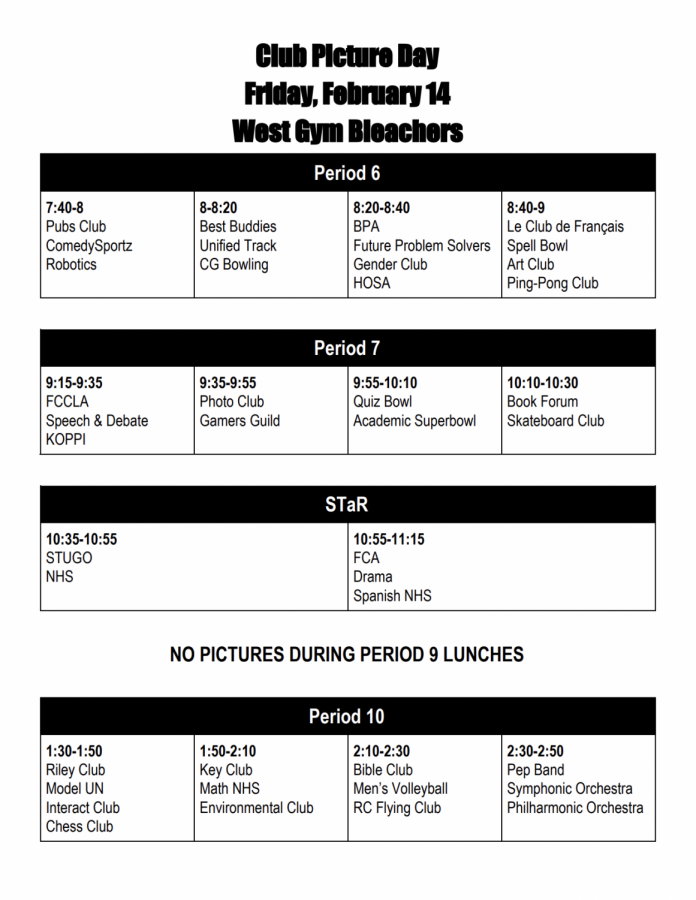 On Friday, February 14th, CG Publications is hosting Club Picture Day in the West Gym. The event will be taking place throughout the school day aside from Period 9. Here are some FAQs to help you navigate the day. 
---
What is Club Picture Day?
Like it sounds, it's a day where club members will be photographed in their groups for the yearbook. 
When is it?
Friday, Feb. 14 – all day, except for Period 9.
Where?
West Gym, or the old gym. Not the Vandermeer Gym.
What if I'm taking a test, doing a lab, etc.?
Your teachers should let you leave if possible. You are responsible for asking nicely to be excused for a few moments for their picture and picking back up where you left off. Please note that your teachers are not required to let you leave class during this time.
Will there be an announcement to release us?
Students have been notified about Club Picture day with email, signs in the halls, and will be reminded with one announcement at the start of the day. After that, it's up to you to remember.
What if I lie and say I'm in a club but I'm not?
If you lie about being involved in a club in order to leave class, disciplinary action (such as detention) will be taken.
How will it work? 
Melissa Warner and Casey Tedrow will be in the west gym with a professional photographer all day long. They will help supervise and get clubs in and out as quickly as possible.
When should I ask to be released from class?
Here is a schedule showing which club pictures will be taken and when. It is your responsibility to know what time your club photo will be taken and politely ask to be dismissed to the West Gym to be in it. It is recommended you show this schedule to your teachers when asking to be dismissed.
Leave a Comment
About the Contributor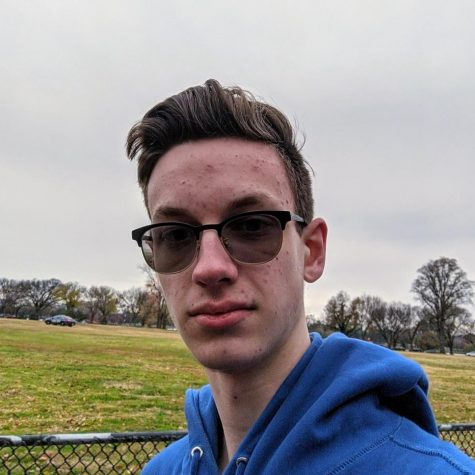 Wesley Tedrow, Staff Writer
Junior Wesley Tedrow joined the publications staff his junior year. Tedrow has published in the Yearbook, Website, and on CGTV, but focuses mainly on video....