CG Takes Home 3rd Football State Championship Title
Updated at 11:05 November 29
The Trojans led 21-0, but they hadn't secured control just yet. The ball was in the hands of Westfield's quarterback Maximus Webster, whose next move could make or break his team's chances at competing with the undefeated Trojans. He looked to throw.
And, like it had all season, Center Grove's defense responded with a big play.
"The most crucial moment in the game was when the Westfield QB threw a slant route to their No. 2 receiver and it was deflected by Jackson Griffin," senior defensive back Dane Young said. "Matt Soderdahl came across the middle and intercepted the pass for a 15-yard return. This play changed the atmosphere in the game, and it gave our whole team an edge for the rest of the game."
The first half looked to be rocky early on. Junior quarterback Tayven Jackson threw an interception on the first drive. However, success on the defensive side of the ball allowed for the Trojans to score 28 unanswered points, including a 73-yard touchdown reception by senior receiver Trent Veith.
"They had a little slip up on communication and we were able to take advantage of it," Veith said. "Winning that game was the best feeling ever. You go down in history and never will forget it. We played as a team, we trusted each other and we did our jobs better than they did theirs. The defense really helped us win."
While the Shamrocks were able to score in the first half, it was clear that the Trojans controlled the game after a second Carson Steele touchdown and an Austin Watson field goal put the team up 38-7 at the end of the half.
"Kicking field goals is my job, and so I am glad I could get some points on the board for my team," Watson said. "It's a blessing to be able to contribute in any game."
The Trojan defense dominated throughout the game, allowing only two Westfield touchdowns despite standout performances from their receivers. Senior running back Carson Steele, despite being shaken early on, pushed through defenders to rush for 138 yards and two touchdowns in his final game as a Trojan.
"There were some big hits, but I knew I had to finish strong for my team," Steele said. "The most important thing for me was just to keep moving the ball down the field and trying to score any way possible. It was an honor to wear the Trojan uniform, and I hope people don't take it for granted when they play in it. And to score, knowing it was your last touchdown, was very upsetting, but I knew that we finished with a purpose and after we won I knew it was great to come through this program."
A second interception late in the game by Young allowed the Trojans the chance to run off the clock and secure their third state title.
"It was one of the most amazing moments in my career as a Trojan," Young said. "That one interception really sealed my name as a Trojan football player, and I will remember it and cherish it forever. A lot of hard work went into making that play. I cannot thank the community enough for their tremendous support on and off the field. It was amazing as a player to look up in the stands and see everyone cheering me and the team on after that play."
For the upperclassmen on the team, playing for the title in Lucas Oil was familiar. In 2019, the Trojans lost to the Carmel Greyhounds in the state championship game, 20-17.
"Last year's loss was definitely in the back of our minds," Soderdahl said. "Coach Moore likes to say we started our journey to be the team we are today in the second half of last year's game. We worked very hard this off-season to gain speed and strength that translated to a win this time around."
"It felt amazing to be on the winning side after the game and receiving the medals last," Young said. "Being the last people on the field really showed that we were meant to be on that field from 'Start 2 Finish'. The locker room was hyped as ever and everyone was so supportive of everyone. We have a tremendous family that we have built and we couldn't have ended any better way. Last year was a true bummer, but we knew that we were on a mission from start to finish. I love this team so much and I love the community even more."
About the Contributors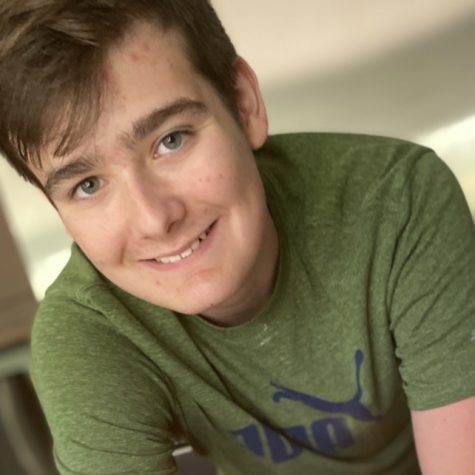 Jack Forrest, Website Editor
Sophomore Jack Forrest is in his second year on staff. He started his Publications career by writing feature stories for the yearbook, as well as for the...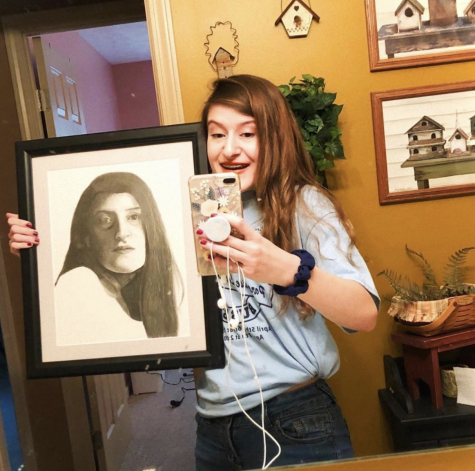 Emma Matlock, Staff Writer
Junior Emma Matlock has been on staff for two years. She started in 2019, and plans on staying in staff until her senior year. Matlock mainly works on...