When Will This Be Over?
This year the school is slated to start and finish many construction projects on classrooms, hallways in different areas of the school.
"The new classrooms, They're part of the design process to provide some flexible seating. It's 2020, the current classroom design doesn't necessarily allow us to be as flexible as we'd like. However, we're hopeful in the future that that will allow flexible grouping of teachers to become more mobile students to be mobile in their desks," Assistant Principal Jake Short said. "You can also see some updated finishes in the rooms. Those are the pretty things such as paint, carpet, lighting.There are some new interactive touchscreens which I know the teachers and students have been pleased with."
"You know, it's great. I really enjoy having the updates. It's amazing what a fresh coat of paint and new carpet can do to the room just lighten it up. But we're also very excited because of the good technology with the TV," Teacher Troy Dice said. "The students in the back of the room can see the board better. The desks are nice, they're pretty big for the students. They do take up some space in the room, but we're managing and it's good. And it's just nice to have new stuff for the school's renovations that are planned to be completed within the next one to two years."
This project here is slated to be done just after two years. Right now we have started on the third floor.
"That's actually about finished and we have the math hallway to wrap up," Short said. "Then we'll start down in some classrooms in the social studies hallway, and we'll close that down until those are wrapped up. It's really been awesome. Our students and teachers have both been super resilient."
For more information on the renovations, you can visit the school's website:
https://www.centergrove.k12.in.us/site/Default.aspx?PageID=8523
About the Writer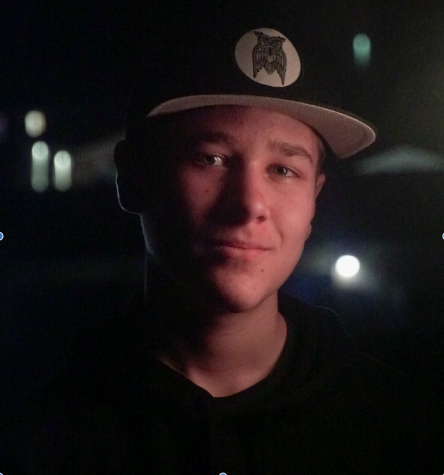 Matt Kish, Staff Writer





Sophomore Matt Kish has been working on staff for two years. He started his Publications career freshman year by making videos. His main interests...