Tuesday's Senior Seminar provides more than fun and games for Class of 2020
The senior class got the chance to celebrate the beginning of the final countdown to graduation on Tuesday at the annual senior celebration. There were a variety of activities throughout the day in which the seniors were able to get to know their class a little better, but it was not the activities that made the day memorable. 
"It's hard to choose one event or activity that was my favorite, but the environment of the entire event was probably the best part," Mahek Agrawal said. "It was very open, inclusive and understanding which is the type of environment everyone strives to be a part of."
Led by speaker Keith Hawkins, who also facilitates freshman orientation, students were encouraged to "speak their truth" and be able to open up to those closest to them. At one point, seniors came up on stage and mentioned one or two people that made a huge impact in their lives and how much that person meant to them. 
"It was emotional watching Luke talk about how Blake and his family opened their house to him," Audra Martin said. "I learned that some people have gone through a lot more than what it looks like from the outside."
Many of the seniors felt that they learned something valuable about not only their classmates but about themselves as well.
"I learned that we are all strong and have our own stories," Agrawal said. "We are all just trying to not only survive but thrive and we are here to support each other and push each other forward, not hold each other back."
Senior Celebration was also a chance for the senior class to celebrate all of their accomplishments so far in high school and have some fun before everyone graduates.
"I took away that we really need to come together and enjoy our last year at cg," Hannah Bilsland said. "Senior celebration is important because it's our last time as a class to come together and have loads of fun before graduation."
About the Contributor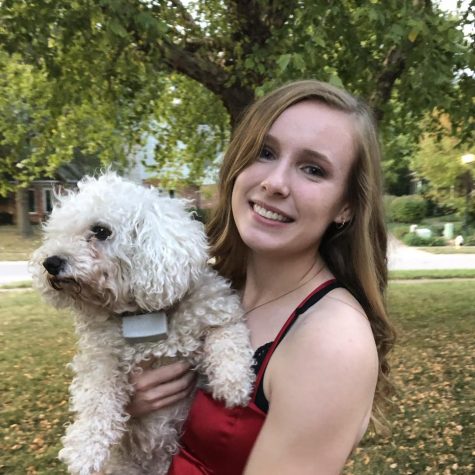 Kelsey Osborne, Sports Editor
Senior Kelsey Osborne has been on staff for all 4 years of her high school career. She was named a Sports Editor her sophomore and junior years, and published...