Nov. 4-8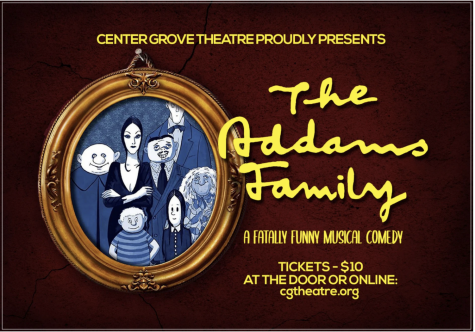 Guidance
The Vincennes University field trip has been canceled. It will be rescheduled at a later date.
The University of Alabama will be having a free application week until November 10.  Students wishing to apply may email their transcripts to [email protected], send them through Naviance, or mail them directly to the college.
Notre Dame has opened their pre-college summer programs. Please visit the Guidance Department for more information.
Clubs
Key Club Officers will meet on Monday, Nov. 4 after school; they will join the nursing home residents to observe the "Addams Family" performance on Tuesday, Nov. 5.
Pubs Club will go to WFYI on Tuesday, Nov. 5 after school. Meet in room 201; you must have a permission slip on file to go.
Spanish NHS will do Blessings in a Backpack at 4:30 p.m. on Thursday, Nov. 7 at CGAA.
The CGHS Speech and Debate Team will have its callout meeting on Friday, Nov. 8 during STAR in room 202. If you enjoy public speaking, acting, broadcasting, or debating, this is the club for you! Come find out more about it!
Environmental Club will meet on Saturday, Nov. 10 at CGHS from 12-2 p.m.
Sports
Tuesday, Nov. 5
Girls Basketball will play at home at 6/7:45 against Franklin Central.
Wednesday, Nov. 6
College Signing Day will be in the cafeteria at 3 p.m.
Friday, Nov. 8
The football team will play for the sectional championship at home at 7 p.m. against Franklin Central.
Saturday Nov. 9
Girls varsity basketball will play at 10 a.m. and 5 p.m. in the Hamilton Southeastern Shootout.