PSA for Seniors: Transcripts Need to be Turned in by end of May
The Guidance Department sent out the following message earlier today to seniors with important information regarding future plans for seniors.
"
Good Morning CG Seniors! The Guidance Department needs to know what your plans are when you graduate! Please fill out this Senior Survey. Reminder: It is important that you send Mrs. Fisher your acceptance letters if you are attending college next year. Without an acceptance letter, we cannot send your final transcripts. Have an awesome Tuesday.. Enjoy the sunshine!
— Guidance Department
Guidance Director Meaghan Krukemeier explained more about how seniors can submit their acceptance letters to Mrs. Fisher and how to request their final transcripts in family connections.
"Seniors can take a picture/scan a copy of the acceptance letter and email it to [email protected] OR they can forward a "YOU'VE BEEN ACCEPTED" email to Mrs. Fisher's email," Krukemeier said. "Students will log into Naviance Student with their school email and their skyward password. They will then request their final transcripts under the COLLEGES tab, then APPLY TO COLLEGE, then MANAGE TRANSCRIPTS. You will select the school you are requesting your final transcript for. These transcripts should be requested by the end of May. We will begin sending transcripts in June." 
For more information for seniors and other grade levels, visit the Guidance Department's E-learning Resources site.
Leave a Comment
About the Contributor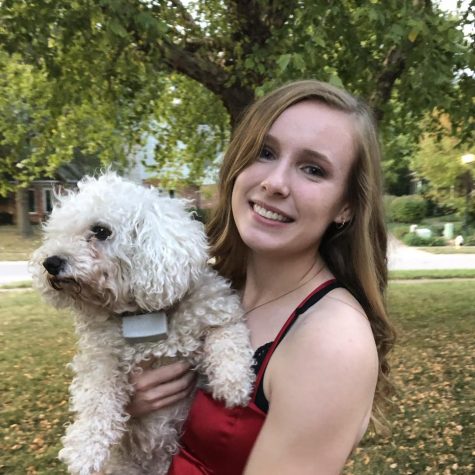 Kelsey Osborne, Sports Editor
Senior Kelsey Osborne has been on staff for all 4 years of her high school career. She was named a Sports Editor her sophomore and junior years, and published...