Predicting the 2021 Oscars
Like every other event that has been scheduled for the past year, The Oscars have faced many schedule changes, due to COVID-19 Since the ceremony has been postponed for two months, films released in two calendar years are eligible for Academy Awards. Films released between Jan. 1, 2020 and Feb. 28, 2021 will be honored at this year's ceremony. Despite all of the changes, The Oscars are sure to help us celebrate some of our favorite movies from these past two years. Here are some of the student-predicted winners for this year's Academy Awards.
Best Picture
-The Father
-Judas and the Black Messiah
-Mank
-Minari
-Nomadland
-Promising Young Woman
-Sound of Metal
-The Trial of the Chicago 7
Nomadland is the story of a woman in her sixties who loses everything during the Great Recession, traveling through the West in a van as a modern-day nomad. With a 94% on Rotten Tomatoes, and a 7.6/10 on IMDb, this coming-of-age story, featuring real nomads, is sure to win the most prestigious award for best picture.
Actor in a Leading Role
-Riz Ahmed "The Sound of Metal"
-Chadwick Boseman "Ma Rainey's Black Bottom"
-Anthony Hopkins "The Father"
-Gary Oldman "Mank"
-Steven Yeun "Minari"
Though Chadwick Boseman passed away on Aug. 28, his legacy lives on through his performance in "Ma Rainey's Black Bottom." His striking performance in this film realistically portrays Levee, a headstrong horn player. His portrayal of Levee's clashing personality against Ma Rainey (Viola Davis) is truly the selling point of this performance. Throughout the film, his performance is solidified and is sure to be an Oscar-winner.
Actress in a Leading Role
-Viola Davis "Ma Rainey's Black Bottom"
-Andra Day "The United States vs. Billie Holiday"
-Vanessa Kirby "Pieces of a Woman"
-Frances McDonald "Nomadland"
-Carey Mulligan "Promising Young Woman"
Carey Mulligan's performance in "Promising Young Woman" is one of the most prominent performances of this Oscar season. Not only is her characterization of Cassie, a woman who avenges the death of her best friend, spot-on, but her portrayal of this role has a strong presence. Mulligan grabs your attention with this role until the very end, which makes her a strong contender for this Academy Award.
Animated Feature Film
-"Onward"
-"Over the Moon "
-"A Shaun the Sheep Movie: Farmageddon"
-"Soul"
-"Wolfwalkers"
While audiences gave it mixed reviews, "Soul" is in no doubt one of the most innovative Pixar movies in recent years. "Soul" takes the audience on a journey through what happens to us after we die. This film truly is one that makes the audience think, even leaving many audience members feeling uncomfortable or unsettled. However, the strong message helps catapult this film to the top for the Best Animated Feature.
Music (Original Song)
-"Husavik" ("Eurovision Song Contest: The Story of Fire Saga")
-"Fight for You" ("Judas and the Black Messiah")
-"Lo Sì (Seen)" ("The Life Ahead")
-"Speak Now" ("One Night in Miami")
-"Hear My Voice" ("The Trial of the Chicago 7")
When set inside the story of racial discrimination in 1963 Miami, "Speak Now" is a charming song that is taking the lead for this year's best song. The mellow vibe mixed with the strong message ties into the film perfectly. Not to mention, the singer of the nominee, Leslie Odom Jr., is a cast member of the film. The Academy loves when actors do more than just act, which gives "Speak Now" a strong chance at winning this Academy Award.
Be sure to tune in this Sunday, April 25, to the 93rd Academy Awards on ABC Network.
About the Writer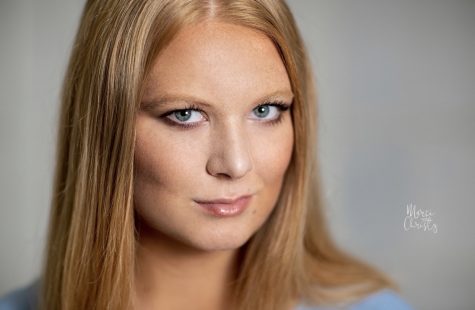 Abigail Johnson, CGTV Editor
Senior Abigail Johnson has been on staff for four years. She started her Publications career freshman year when she thought that making videos and anchoring...