A Knead to Bake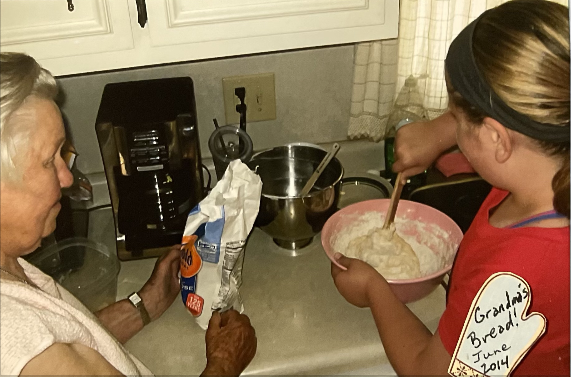 From zucchini bread to carrot cake to cookies and to other sweet treats galore, senior Ella Rasche discovered a strong passion for baking when she was inspired by the help of her grandmother. 
"My grandmother and I used to make fresh, homemade bread all the time," Rasche said. "These moments with my grandmother–baking with her–were important to me as I grew up."
Throughout high school, Rasche has continued to pursue her love for baking and cherishes these moments she can still have with her grandmother.
"My grandmother is now 94-years-old, and she is my only grandparent left," Rasche said. "I am grateful I could bake with her during the holidays in the past. Because of her, I've been baking ever since I was a little kid."
Since Rasche has learned to bake on her own safely, she now enjoys making her own creations in her free time as well. 
"I actually started baking when I was 12 so that I could really know how to use the oven on my own. Nowadays, I really enjoy making blueberry muffins, banana bread, zucchini bread and carrot cake. They're all my dad's favorites," Rasche said."When I started, I often made cookies, brownies and cakes. I made Swiss meringue buttercream the other day, and next, I really want to make cream puffs."
Rasche's passion for baking grew as she gained more practice and skills, and she searched for opportunities that supported her creative abilities. 
"I actually work as a froster at Nothing Bundt Cakes," Rasche said. "It's fun. I mean, I get to work with cake."
At home, at work or in the midst of a stressful week of school, Rasche has learned to appreciate the peace and excitement baking offers. 
"When I want to make something, I make it. Baking really helps me to destress. Literally, during finals week, I have to bake a cake," she said. "For Lent, I actually gave up watching the Food Network. I really love all the competition and all the foods they make on there."
Rasche also finds baking as a way to express herself and have fun. 
"I truly believe it's a form of art," Rasche said. "However, I still often use cookbooks. If I were to use a different amount of flour than what the recipe calls for, that can easily mess it up," Rasche said. "I don't freestyle baking, but sometimes accidents happen. There was one time I was making a cake at one in the morning, and I completely forgot to put the wet ingredients in for what I was making."
Rasche's love for baking has also led her to the decision to pursue a career relating to the arts.
"I hope to be a FACS teacher for a nutrition and wellness or fashion class," Rasche said. "Later on, I might consider baking as a profession maybe after I retire."
As Rasche continues to appreciate the opportunities, self-expression, and memories baking has offered her, she hopes to pursue this passion all the more in her future after high school.  
Leave a Comment
About the Contributor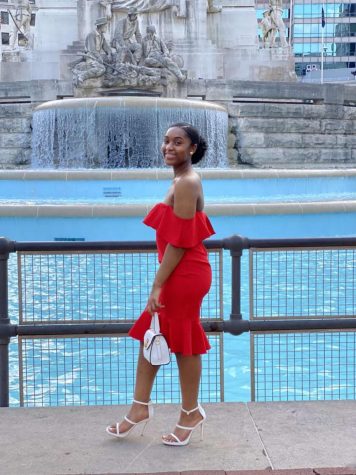 Anna Sarpong, Staff Writer
Anna Sarpong is in her first year on staff. She started her Publications career in her senior
year by connecting with other students and teachers and...