Synthetic opioids at CG: An investigation into the impact of, resources available for a community crisis
This story is part of a series of reports produced by Jack Forrest, Charlie LaRocca, Finn Nowacki, Tanu Kaur and Gourav Pany. This video and script were created by Jack Forrest. 
In March, a 15-year-old Avon student died after overdosing on fentanyl –  after believing the pills their friend had bought were Percocets. Then, over the weekend of April 28, a second Avon student died of a suspected overdose. While these overdoses occurred 22 miles northwest of Center Grove, deaths of this nature remain a concern here. In Johnson Co., synthetic opioids are the leading cause of drug deaths, claiming 45 of the county's 55 drug deaths last year.  
Fentanyl is classified as a synthetic opioid, which means that it is made artificially in a lab as opposed to naturally-occuring opioids like morphine or opium. Fentanyl releases a high amount of dopamine in the brain, similarly to how a phone notification does. According to the DEA, two milligrams is enough to be fatal, which is roughly the size of a pen tip.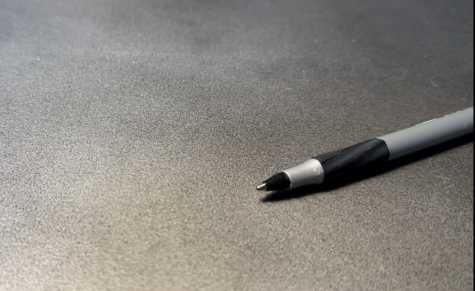 Overdose Lifeline Director Justin Phillips says that because of the potency of fentanyl at such small doses, a minor miscalculation – or perhaps even a purposeful act on the part of street dealers trying to keep customers hooked – can be deadly.
"The challenge right now with using any substance that you buy from anyone who isn't a doctor or a pharmacist is that the chances of it having fentanyl are 100 percent, and fentanyl is deadly, especially if you don't know you're using it," Phillips said. "This fentanyl that is currently in drugs is purely synthetic and manufactured by drug dealers and their purpose for doing it is that it is very cheap for them to manufacture, a little goes a long way and it is very strong,  and people who use drugs like it."
Johnson Co. Narcotics Officer Jason Wienhorst believes that this makes teens particularly vulnerable to its effects.
"It can be in any form," Wienhorst said. "Nobody says that it has to be in an actual pill that you can get from a pharmacy. They're doing flintstone vitamins. It's something that's attractive to teenage boys or girls, even adolescents at some ages, thinking it's a piece of candy their parents have. The Xanax bars that are being pressed as fentanyl pills, not Xanax. That's where I think it's more attractive to the younger crowds that think they may be getting a high from an Oxycotin, when in reality, it's a pressed fentanyl pill."
Cases like that of the Avon student are an all-too-familiar story for Jeanine Motsay Hoffman, the mother of former Center Grove student Sam Motsay.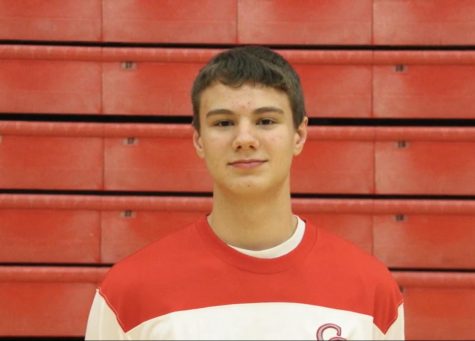 "Sam always had a GPA over 4.0," Motsay Hoffman said. "He was pretty adamant about being aware of what that was on a daily basis. You could ask him at any given time and he would know what that was. He excelled as a student and that was really important to him… It wasn't just his backpack with his school work that he carried around, he had a backpack that was his basketball life. He also played tenor sax. He was probably somebody you know that was your friend. He's not any different than anybody you know."
In the spring semester of his sophomore year, Sam, along with his friends, decided to experiment with what they thought was LSD and acid – drugs that they thought would leave their systems before they could be drug tested at school on Monday.

"So it seemed, I think to them, as I reflect back on it now, like it was a relatively safe choice," Motsay Hoffman said. "Although not a good decision, within that bad decision making, potentially something that was not going to have a lasting effect."
Little did they know, however, the drugs they consumed were not LSD or acid at all; rather, like fentanyl, they were synthetically-produced by a dealer to stimulate a greater high. As a result of taking the synthetic drugs, Sam overdosed and passed away on May 11, 2014 – Mother's Day. Because of one mistake, his friends and family lost him, and Sam was robbed of his future.
"Probably just a month or two before he passed away in May, we were talking about it – junior year, we're going to need to visit colleges," Motsay Hoffman said. "'Is Sam going to want to go out of state?' So I had this conversation. I said 'Sam, we're probably getting ready to start talking about school visits. Where is it that you think you want to go?' And he said that he wanted to go to IU in Bloomington because it was close to home. So that was what our plans were, but his plans changed, without his ability to have the wherewithal to know something better to do."
Following her son's passing, Jeanine started SAMs Watch, a website compiling information about the dangers of synthetic opioids to teenagers, as even after nine years removed from this tragedy, synthetic opioid use remains a major concern for students. 
Similarly, Justin Phillips's organization Overdose Lifeline is dedicated to overdose prevention and education. In 2015, founder and director Justin Phillips, who lost her son Aaron to a drug overdose in 2013, helped pass Aaron's Law, an Indiana law that allows anyone to access life-saving naloxone – a medication sometimes known as Narcane that can reverse the effects of an overdose – without a prescription. Overdose Lifeline has set up boxes with the medication throughout the community.
"We have been distributing Naloxone since 2014, but on a really small scale until we partnered with the state of Indiana and the governor's office in 2020, and that was really a result of the pandemic," Phillips said. "We started doing mass distribution of Naloxone, and one of the ways we do that is with a Nalox Box. It is a hard acrylic box that looks a lot like an AED machine and the purpose is access to Naloxone, 24/7, without having to engage with another human. And the reason for that is that there's a lot of stigma and shame for people who use drugs and they don't want people to judge them, so if they can access services in the most anonymous way possible, it's beneficial to them so that's why we put these Nalox Boxes around."
Another important resource is the Lifeline Law. If a bystander were to call 911 and cooperate with the authorities in the case of an overdose, then they would be immune from any potential charges.
David Plew is one of the directors of Overdose Lifeline's annual charity golf outing at Dye's Walk. Through fundraising and corporate sponsorships, they have raised over $250,000 for their organization over the last eight years. This year's outing will be at Dye's Walk on June 15, and the cost is $100 per person. 
Plew, who lost his son, Alex, a Center Grove alumnus, to an overdose in 2014, believes that getting the word out about these resources, whether it be through speaking to schools and teams or fundraising, is key to reducing overdoses.
"I think the biggest message is just education and having an open mind and realizing that one little tiny adderall or Xanax can take your life," Plew said.
He also believes that having naloxone easily-accessible is essential.
"If somebody knows someone who is at risk, and that risk could be a legal risk or an illegal risk, of an opioid overdose, I highly recommend they have Narcan on their person because you never know when you're going to come across someone in distress and it can save their life," Plew said.
While naloxone and the Lifeline Law are both resources to battle the growing fentanyl crisis, Jeanine Motsay Hoffman knows that there is only one certain way to be safe. In the words of her other son, Nick Motsay, a 2016 CG grad,
"Nick had said, 'I think Sam would want to know not to give in to peer pressure and to make your own decisions and make them good ones,'" Motsay Hoffman said. "I think that still resonates for all of us."
More information
This is a developing story; the following is a link to a Google Form where one can share their own personal experience or the experience of another in their life if they choose to do so:
Link to Google Form: https://docs.google.com/forms/d/e/1FAIpQLSe3mCQivZBWOLUVTOKfBJdpqWfddWOqQl4kO_JpmrTqXD5XgA/viewform?usp=pp_url
Leave a Comment