Senior uses photography business to capture memories, senior photos
One of the few senior traditions that has remained relatively uninterrupted during the COVID-19 pandemic is senior photos, a practice that allows the graduating class to celebrate the culmination of their K-12 education with professionally shot portraits. Senior Calista Stafford has used the photography skills she acquired as a member of the publications staff to start her own senior photography business. 
"After pubs, I learned that I really enjoy photography so I started doing more of it," Stafford said. "My friend needed senior pictures so we did some this winter and they turned out really well. I used a lot of what I learned in pubs to help frame the pictures to make them look more professional. After that, I thought I could maybe practice more and start making some extra money for college. I got a camera for Christmas and just spent some time taking pictures of my friends. It seemed more fun than having an actual part-time job and I was getting better at it so I started a Facebook and Instagram page to advertise."
One of the key takeaways Stafford has carried over to her business from publications, which she plans to continue pursuing by studying journalism at Indiana University, is to keep her photography candid.
"In pubs, we're always conscious of the framing of the photo, and we always make sure that the moment is candid," Stafford said. "Not every moment can be candid in a photo session, but making sure to get some that are sets your photos apart from others."
This mentality also translates into how Stafford approaches the moments before the flash goes off.
"I try to make the person feel as comfortable as possible because it can be kind of awkward posing for a camera. I usually just tell [the seniors] to do what feels natural/comfortable for them pose-wise. Then we just kind of chat about different things. Some of my favorite pictures have been where the person in the picture is laughing about something we're talking about and I capture that candid moment."
Stafford's favorite photos are those that are "in the moment," such as ones that capture genuine laughter or smiles. 
"Calista took pictures of me and my friend, Jada Beetz, as well. While Cal was taking the [photos] and finding the right angle, Jada would say funny things or make funny faces to get me to laugh," senior Lindsey Howard said.
Howard and Hannah Bokal had Stafford take their senior photos. Both remember the photoshoot as a relaxing experience.
"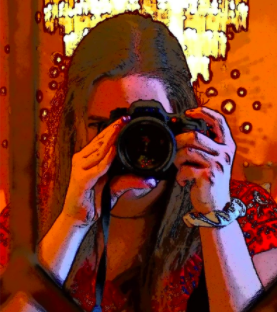 I try to make sure that the whole process is fun, start to finish, because it is a big moment for every senior. It's one of those last high school traditions and I want them to walk away feeling happy with what we did.
— Calista Stafford
"With Calista, it was so comfortable. She did a really good job of finding cool places to take the pictures… It was so easy and fun," Howard said. "The photos turned out amazing, and she takes several photos so there are plenty for you to choose from. She is great at what she does!"
"[Stafford's] really nice, and open to collaboration and ideas, and after all the photos are done and she touches them up, they turn out really good!"
Bokal recalls the open environment of taking photos with Stafford.
"It was honestly really fun! Since I am friends with her, it was more comfortable than having someone I don't know do [the photoshoot], and she was open to ideas of poses and emotions and all that," Bokal said.
Stafford prides herself on this environment for every photo she takes.
"My goal is to create that same environment for every shoot I do, regardless of if it's a senior shoot, family shoot or just something casual," Stafford said.
But, for senior photos specifically, she aims to capture a candid moment near and dear to the graduates.
"I try to make sure that the whole process is fun, start to finish, because it is a big moment for every senior. It's one of those last high school traditions and I want them to walk away feeling happy with what we did."
Seniors interested in having Calista Stafford take their photos can visit her website, Facebook page, or Instagram account.
Leave a Comment
About the Contributor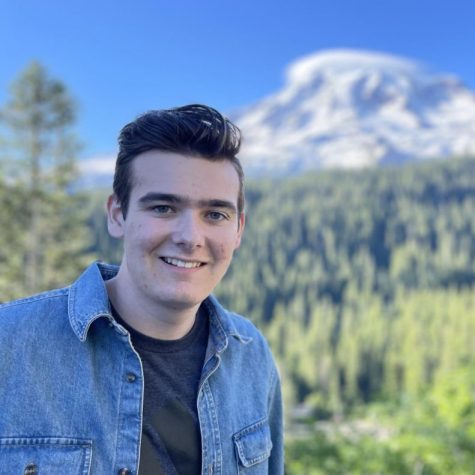 Jack Forrest, Website Editor
Senior Jack Forrest is in his fourth year on staff. He started his Publications career by writing feature stories for the yearbook, as well as for the...